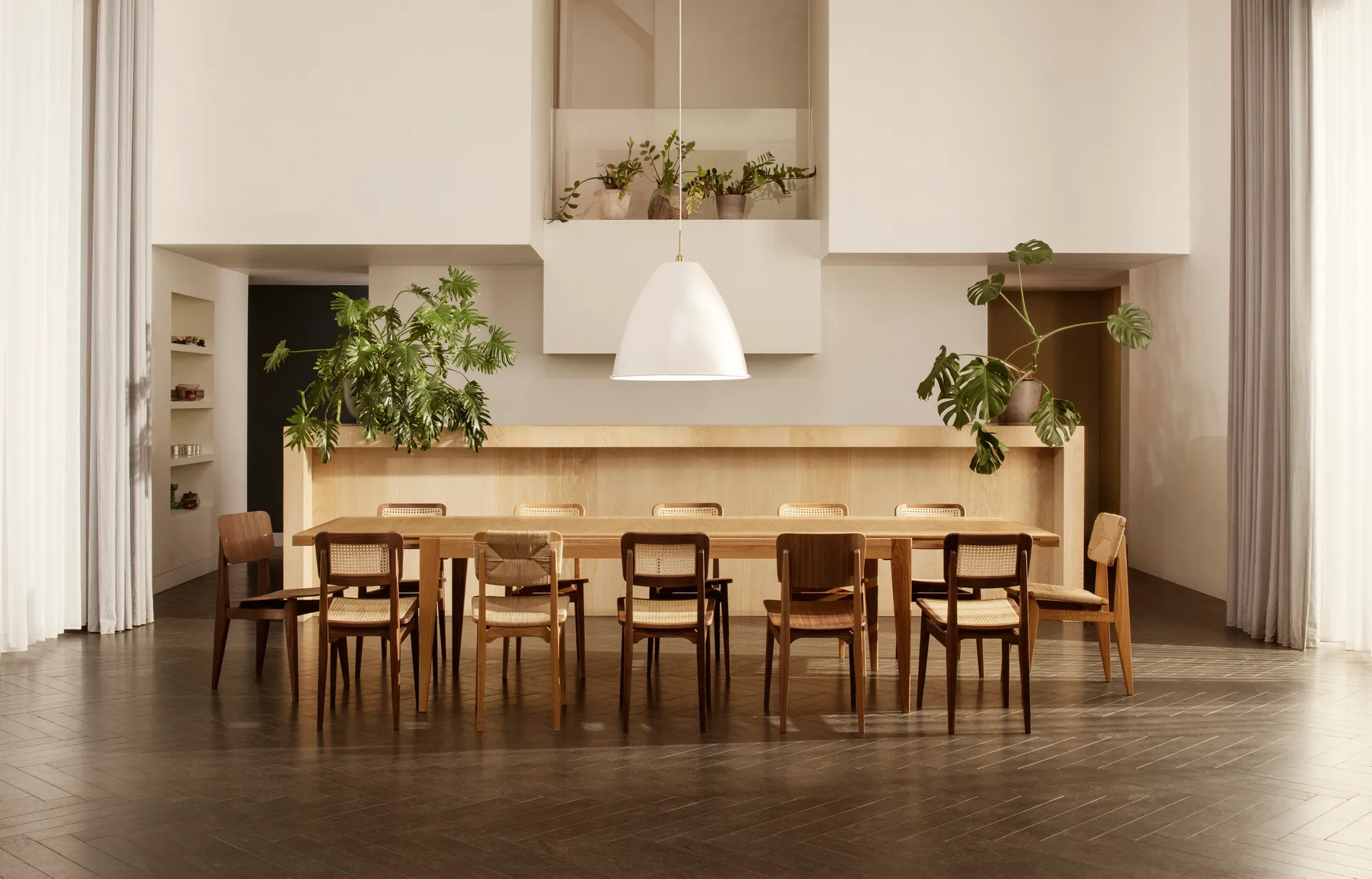 GASCOIN TABLE COLLECTION
BY MARCEL GASCOIN
Never has function been more appetizing
Gascoin's strive to combine functionality and elegant design is evident in the s-table. The traditional oversized, ornate style is replaced by simple tapered legs, sturdy frame and space-efficient rectangular tabletop.
Bridging function and aesthetics
Gascoin designed the B-Table to offer a flexible all-purpose table for family homes with limited space. The table was initially called the "Bridge table", or "Bridge/Repas", cleverly engineered for easy transformation from the square "gaming" position for four people to a round dinner table for six.
"The answers to today's problems can so often be found by combining the insights of the past with modern knowledge and creativity. - Marcel Gascoin was of his time and yet also ahead of his time, so it is an honor to reinvent his work for the modern day."
JACOB GUBI, OWNER & CREATIVE DIRECTOR
MARCEL GASCOIN
Marcel Gascoin was one of the leading designers in postwar Europe. Innovative and with a strong social conscience, Gascoin's democratic design connected art with industry, and functional aesthetics with rational manufacturing processes.
Even today, Gascoin's furniture is praised for its simple lines, minimalist aesthetics and compact modular design that makes optimal use of space.