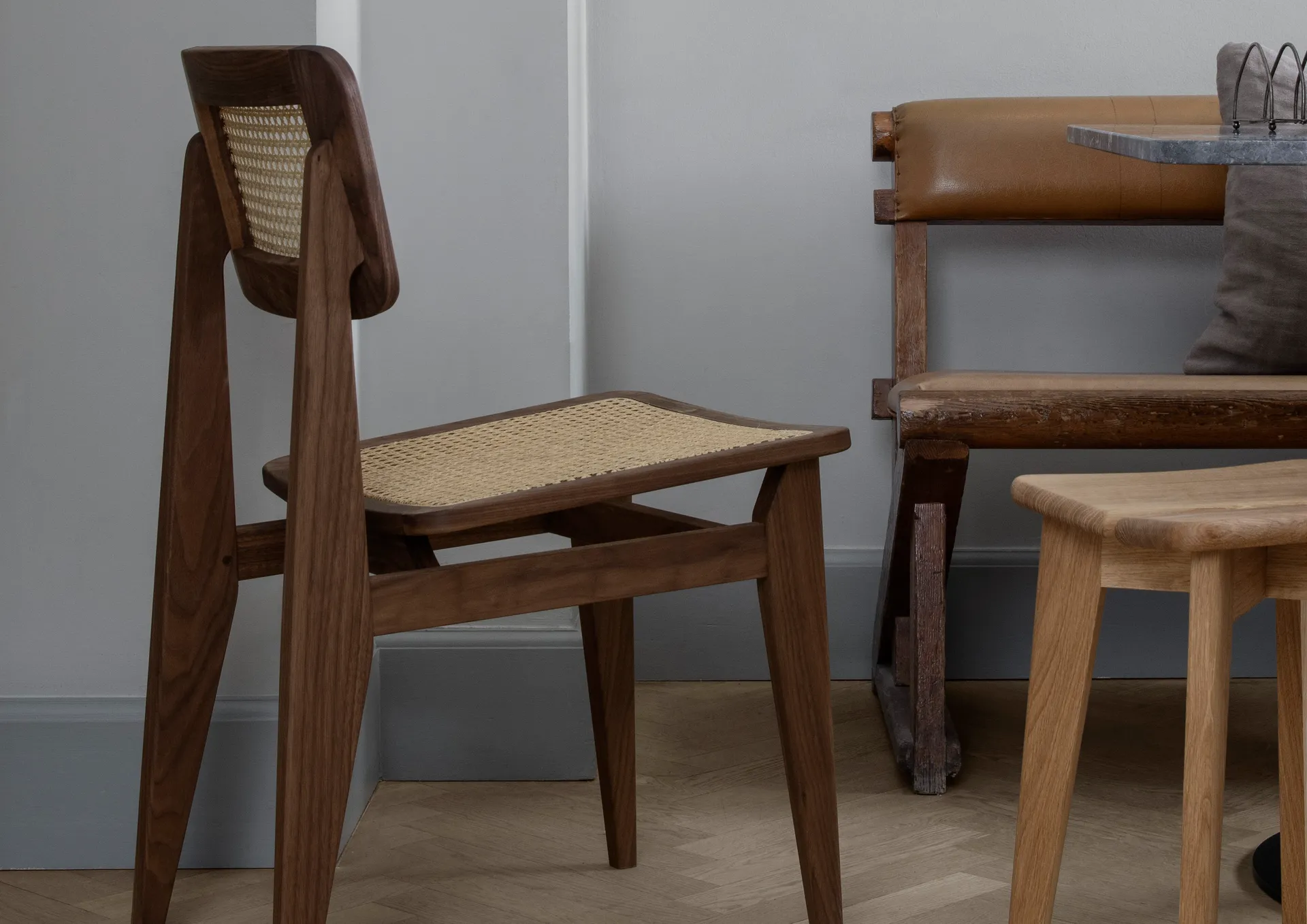 Care & Maintenance
SOLID WOOD
The Solid wood offering in Gubi collection are made from rhythmic, repeating slats of solid, premium materials. All good things that are made to last need good care. Below we have gathered some of the most important recommendations concerning maintenance of GUBI products. The recommendations are partially based on the guide from Danish Furnituremakers Quality Control. "Take good care of good furniture".
Oil treated wood gives a soft surface. The product will acquire a pleasing patina as it ages
- American Walnut
- Oak
Soap treated wood has a high resemblance to untreated wood, with a similar look and feel. Due to the soap treatment, the surface will become resistant to dirt over time. The material will also acquire a pleasing patina as it ages.
- Oak
Lacquered surfaces require low maintenance, as they are highly resistant to dust and dirt.
- American Walnut
- Oak
- Pine
Teak wood will age and change color over time, gaining a silvery-gray patina as it is exposed to sunlight and weather. Teak wood will also naturally develop minor splits and cracks. This will particularly be visible on the end grain.
- Teak
IMPORTANT NOTICE
Treatment of GUBI's wooden tops should be performed by a professional or at the customer's own risk.


The information included in these materials is guidance on the proper care and maintenance of GUBI products, but this guidance cannot be considered a guarantee of specific results. GUBI is not liable for any damage resulting from care and maintenance activities. Information from suppliers of chemicals and cleaning solvents, including but not limited to label instructions, should always be followed.