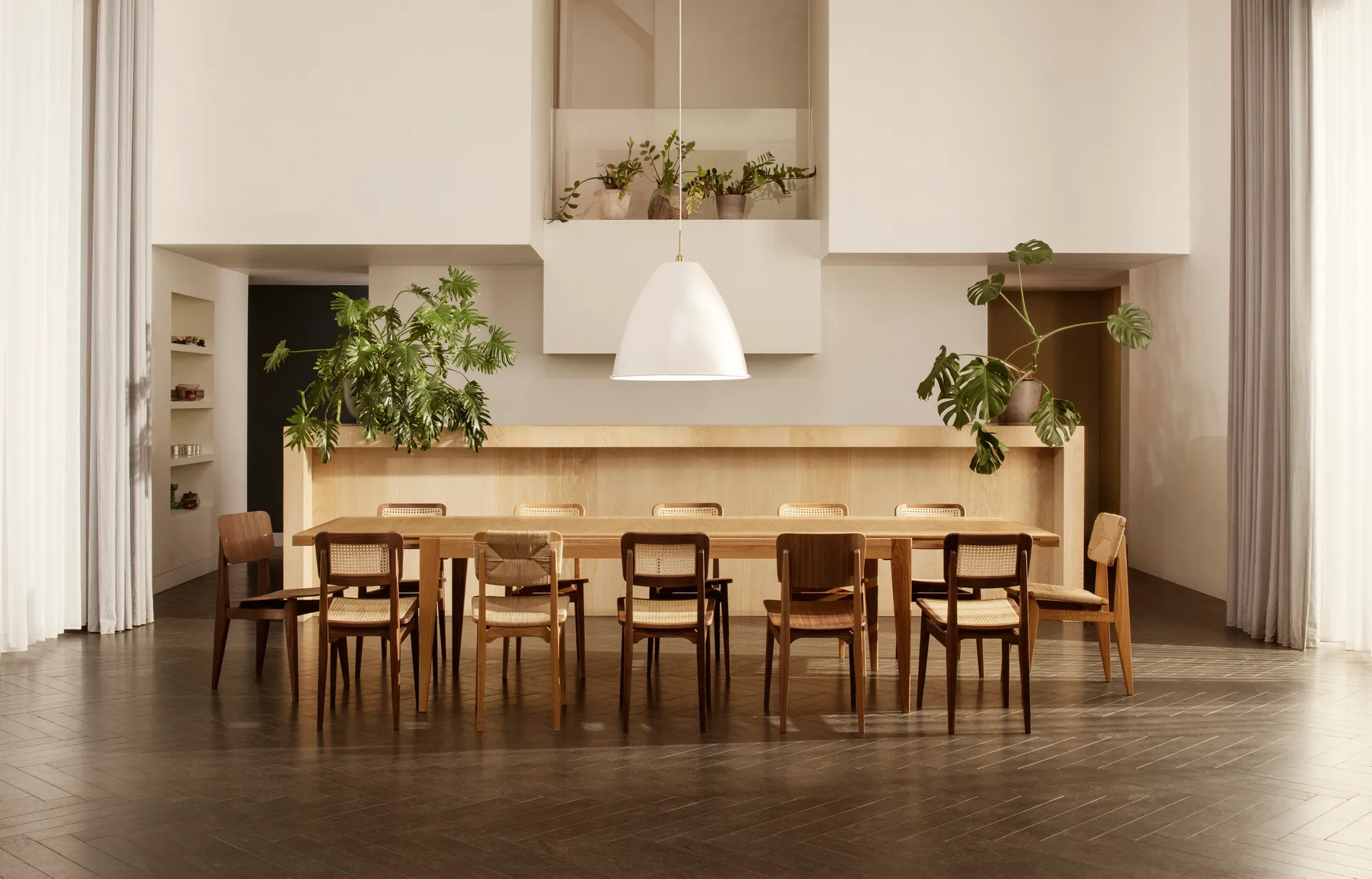 C-CHAIR
BY MARCEL GASCOIN
Characterised by voluminous and vigorous legs juxtaposed by an inviting seat in lighter material like cane, straw or fabric, the quality of the C-Chair reveals itself through modern lines, sobriety and high-quality wooden workmanship.
A true timeless design icon
Marcel Gascoin designed the c-chair in 1947 as a response to the challenge with large families in small apartments in france after world war ii. The compact design and the slender footprint is a classic example of gascoin's purpose of combining functionality with aesthetics. An ideal and elegant solution making room for many people around the dinner table.
The C-Chair is crafted from robust and long-lasting wood, aesthetically refined with details of veneer, French cane or hand-woven paper cord.
A fusion of industrial precision and intricate handwork
"The answers to today's problems can so often be found by combining the insights of the past with modern knowledge and creativity. - Marcel Gascoin was of his time and yet also ahead of his time, so it is an honor to reinvent his work for the modern day."
JACOB GUBI, OWNER & CREATIVE DIRECTOR
MARCEL GASCOIN
Marcel Gascoin was one of the leading designers in postwar Europe. Innovative and with a strong social conscience, Gascoin's democratic design connected art with industry, and functional aesthetics with rational manufacturing processes.
Even today, Gascoin's furniture is praised for its simple lines, minimalist aesthetics and compact modular design that makes optimal use of space.