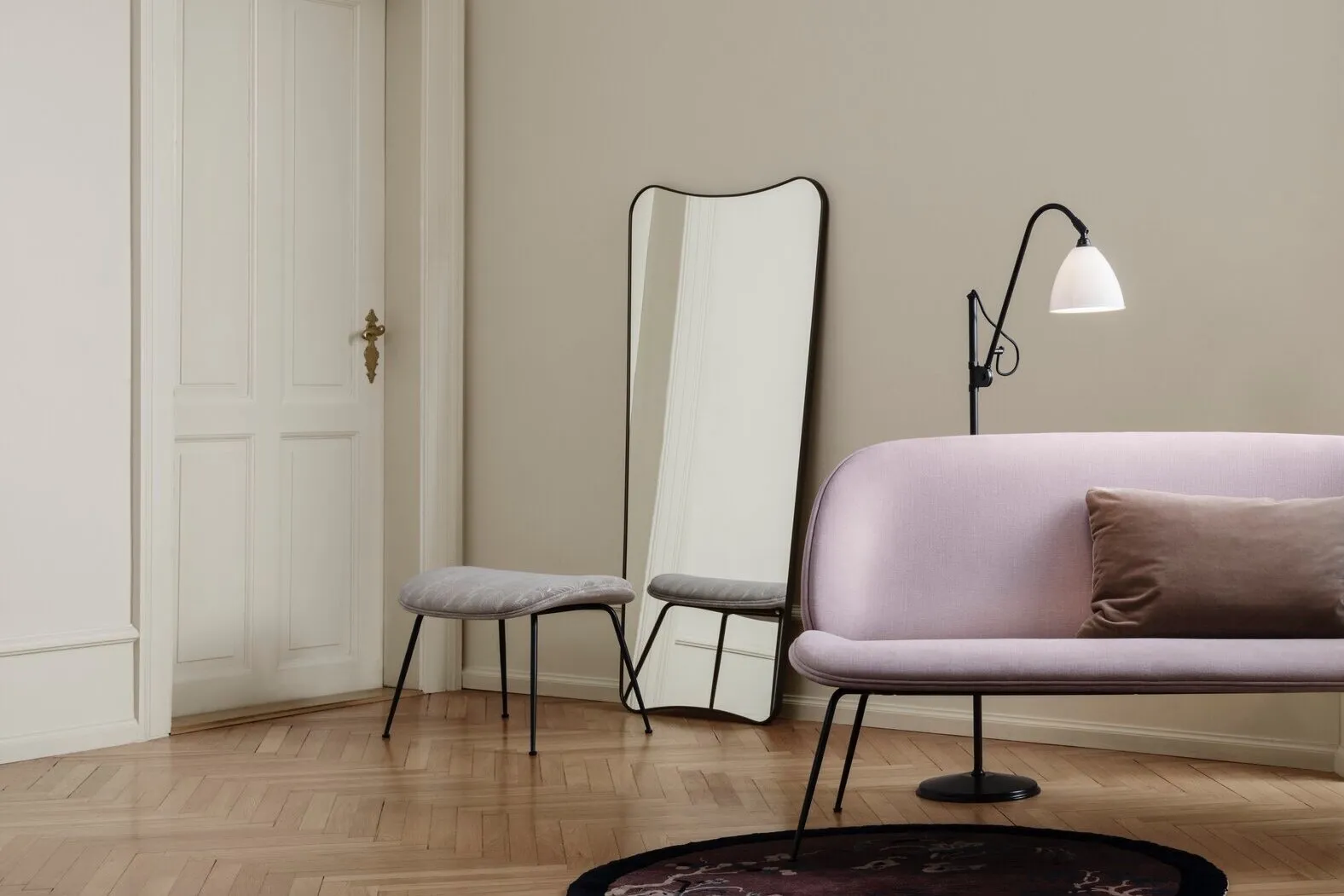 F.A. 33 MIRROR
BY GIO PONTI
The F.A. 33 Mirror was originally designed by the legendary designer Gio Ponti in 1933 for that period's most prominent lamp, glass and mirror manufacturer FontanaArte, which Ponti and Pietro Chiesa founded a couple of years earlier.
A SIGNATURE GIO PONTI DESIGN
With its pure and light curved shape and iconic expression, the timeless F.A. 33 Mirror adds a gentle touch of elegance to any interior style. The mirror comes in two different sizes, full length and half length, making it possible to be used in any room as a classic mirror or a striking decorative design element.
A BOLD DECORATIVE STATEMENT
Mirrors might seem like a simple accessory to add to an interior scheme, but their effects can be absolutely transformational – they can flood dark corners with natural light, make smaller spaces feel suddenly more spacious, and even make a bold decorative statement in their own right.
GIO PONTI
Italian designer, architect and editor, Gio Ponti (1891-1979) is one of the most influential design visionaries of the 20th century. Ponti designed a wide array of furniture and products through his career - from cabinets, lamps and chairs to ceramics and glassware - and his buildings, including Pirelli tower in Milan, and Denver Art Museum, were erected in 14 countries. Through Domus, the design magazine he founded in 1928, Ponti promoted a new curiosity and open-mindedness towards new design thinking.