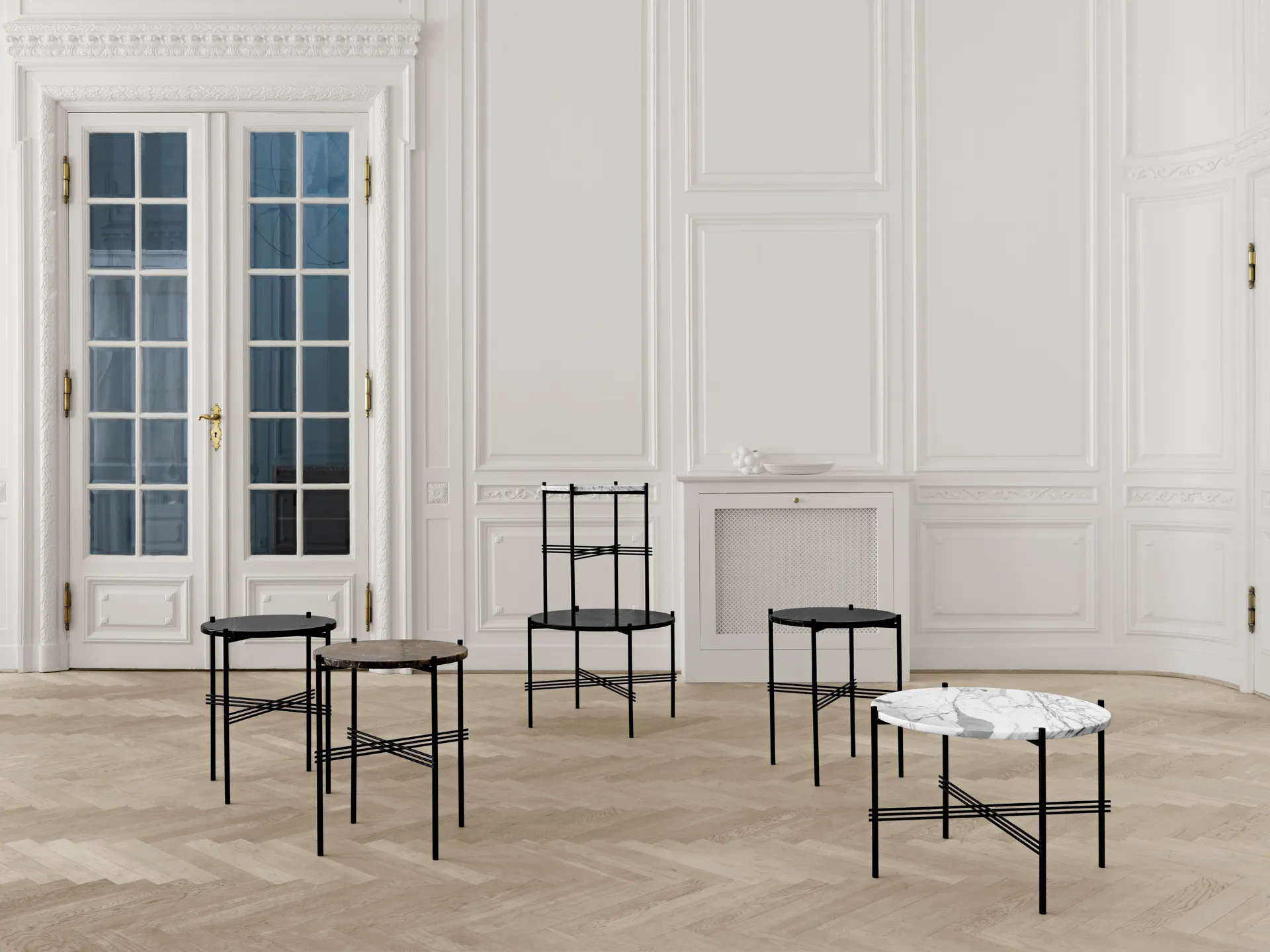 TS COFFEE TABLE
BY GAMFRATESI
Originally designed for the renowned restaurant The Standard in Copenhagen, which contributed not only its name but also inspired the aesthetics and choice of materials.
Classic and contemporary lines
Ts collection is a friendly combination of classic and contemporary lines in union with exceptional quality and craftsmanship – the fundamental characteristics of the gubi collection.
An experimental approach to design
GamFratesi's design finds its creative drive from a fusion of tradition and renewal, and in an experimental approach to their chosen materials and techniques. They work intensely with the balance between harmony and disharmony, believing that somewhere in between one obtains reflection.
Functional and playful
The tables work as a functional and playful product in the collection as they can create different expressions with varying functions, depending on the size and numbers of tables combined.
GAMFRATESI
Danish-Italian design duo GamFratesi have been working with GUBI since the inception of their studio and, with their own dual heritage, share GUBI's ability to synthesize seemingly opposing ideas – the classic and the contemporary, the intellectual and the eclectic, the understated and the expressive, the manufactured and the unique. Constantly challenging the status quo while respecting what has gone before gives their collaborations an evolutionary quality that form the foundation of their relationship.